Attorney Profile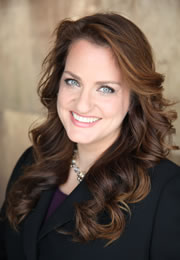 Attorney Staycie R. Sena is an Orange County criminal defense attorney who is dedicated to her clients and their needs. Ms. Sena represents clients in Orange County with cases involving sex crimes, theft crimes, white collar crimes, driving under the influence, drug crimes, and violent crimes. As a reputable criminal defense attorney, Ms. Sena provides each of her clients with the aggressive defense they need throughout each phase of the legal process.
Staycie R. Sena graduated Phi Beta Kappa and magna cum laude with a degree in Philosophy from the University of California at Riverside in 1993. She then went on to obtain a law degree from the world-renowned Stanford Law School in 1996. Upon graduating from Stanford, Ms. Sena was an associate at the national law firms of Pillsbury Winthrop Shaw Pittman and Stradling Yocca Carlson & Rauth. Shortly after, she began her work as a criminal defense attorney.

Read Staycie Sena's Orange County criminal lawyer blog.
Ms. Sena is a former Orange County Public Defender, who spent several months working on the special circumstances homicide charged against the actor, Robert Blake. With her persuasive counsel, the case resulted in an acquittal, or not guilty verdict. Ms. Sena is a published author who has written several articles on legal topics. She also gives talks on recent developments in the legal community, and has served as an adjunct professor at the University of California at Riverside.
Ms. Sena is a member of the court-approved panel of attorneys at both the Harbor Justice Center, Newport Beach Facility (Harbor Court), and the Harbor Justice Center, Laguna Niguel Facility (South Court). She is an involved member of the Newport-Harbor Bar Association, the South Orange County Bar Association, the West Orange County Bar Associaton, the Orange County Bar Association, the Orange County Barristers, the California Public Defenders Association, and the Stanford Professional Women of Orange County.
Contact Irvine Criminal Defense Attorney Staycie R. Sena today!